With party season getting underway I'm sure I'm not alone in rummaging through my wardrobe wondering what to wear and if I should buy a new dress.
These are some of my favourite dresses from the high street all under £40 that will see you through the festive season in style without breaking the bank!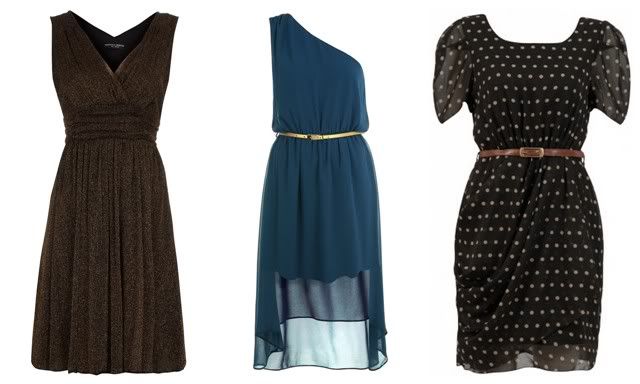 The shape of the glittery Grecian inspired dress from Dorothy Perkins is designed to flatter your figure. Add some tights and heels and you're ready for a glamorous night out!
The red velvet dress from Topshop looks perfect for wearing on Christmas day.
The velvet and pleated skirt dress from H&M compromises two of the hottest trends right now and will leave you with change from £10.. what more could you want?!
Have you got your Christmas party dress yet?