Marks & Spencer have recently launched a
'personalised fit'
service meaning online shoppers can customise certain items to get the best fit for their body shape. This is currently available for jeans, black trousers and a black dress.
You can create your own perfect fit
little black dress
, their website guides you through this process step by step helping you choose the style of your dress.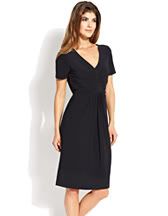 You can choose from a V neck crossover dress or a square neck fitted A-line style, it points out which shape would best flatter your figure if your unsure which option to choose.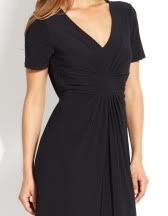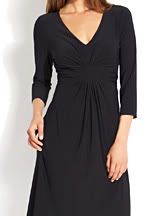 It also lets you select the sleeve length which is ideal if you'd prefer to cover up with a longer sleeve or opt for a shorter sleeved dress.
You can select the length of the dress which is perfect if like me that a dress that's meant to be a shorter style often ends up falling below your knees!
The black dress costs £35.00 which I don't think is too bad for a customised fit staple LBD that could last you many seasons.
I think the principle behind
personalised fit
is a great idea. I hate falling for an item an item only to try it on and be left thinking if only it was that little bit longer / shorter or cut slightly differently then it'd be perfect! This service appears to resolve some of these problems.
I hope more retailers catch onto this idea of letting the customer personalise the fit of their clothes. It would make shopping much easier and mean you could buy that must have item knowing it would look good on you!
Do you get tired of not being able to find the right fit when shopping?
Would you like to see more stores offering a similar service?