On a recent afternoon in London I headed over to Sloane Square to the new Kate Spade NY shop. I hadn't visited the area before and was taken aback by the beautiful architecture of the buildings, and with so many great shops nearby I can't wait to return!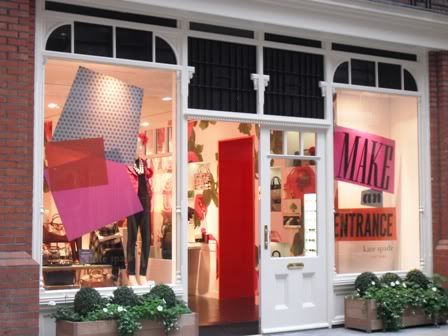 Kate Spade NY, Sloane Square, 2 Symons Street, London
The Upper East Side's fasionistas favourite, Kate Spade NY opened two shops in London last month. I'm a big fan of her designs, she has the most stunning handbags, a colourful collection of accessories and jewellery, and beautiful shoes. I loved the eye catching window displays.
Who doesn't love looking at all the beautiful jewellery in Tiffany's?! No little blue boxes for me, I was strictly window shopping!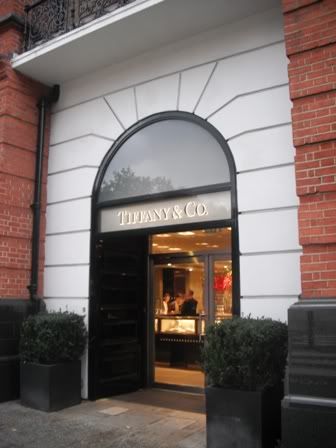 Tiffany & Co, 145 Sloane Street, London
Smythson is home to a stunning handbag collection, luxury leather goods, and fabulous stationary to name a but a few. They design my favourite
notebooks
which you can personalise and would make ideal gifts
Smythson, 135 Sloane Street, London
I couldn't help but glance into Chloé to marvel at the beautiful boutique housing the latest collection
Chloé, 152-153 Sloane Street, London
Anya Hindmarch is a bag lovers (like myself!) paradise. The new autumn/winter collection features elegant leather bags and sparkly glitter encrusted clutches perfect for party season
Anya Hindmarch, 157-158 Sloane Street, London
Where do you enjoy shopping in London?
Have you any recommendations of where to visit around Sloane Square?