In celebration of
National Baking Week,
17th-23rd October, I thought I'd share some bake ware that's recently caught my eye!
Fondant Fancy Cases - Lakeland - £4.99
Create your own delicious fondant fancy's with this set of 12 silicone cases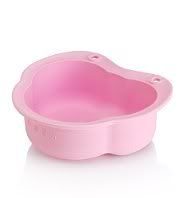 Percy Pig Cake Mould Large - Marks & Spencer - £5.00
Percy Pig Cake Mould Small - Marks & Spencer - £7.50
My favourite sweet treat Percy has his own baking range. Make a Percy Pig shaped cake with the large mould. The small moulds are ideal for creating chocolate Percy's
Love Heart Measuring Spoons - Confetti - £1.99
These sweet measuring spoons stack together for easy storage and measure 1/4 tsp, 1/2 tsp, 1tsp and 1tbspn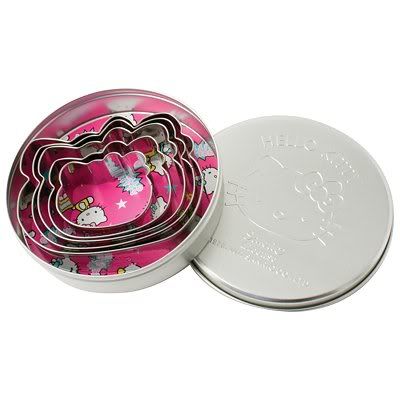 Hello Kitty Cookie Cutters - John Lewis - £5.50
I love Hello Kitty and was excited to discover these items! The tin contains 5 cutters for making your own Kitty shaped biscuits
Hello Kitty Cake Mould - John Lewis - £3.50
The mould has detailed features so you can create your own Hello Kitty cake
Provence Rose Cake Stand - Cath Kidston - £25.00
This pretty Cath Kidston stand is perfect for serving afternoon tea or displaying your freshly baked cakes
Pink Hearts Cake Tins - Emma Bridgewater - £30.00
This set of 3 cake tins are ideal for storing your baking and will look great on your worktop too!
All this talk of baking and looking at delicious cakes has inspired me to dust off the recipe books and get baking this weekend!
Source
Follow
@bakingweek
on twitter for all the latest updates and special events taking place this week
Are you doing anything to celebrate National Baking Week?
What have you been baking recently?