At the beginning of this week my favourite feline, Hello Kitty launched a limited edition range at London department store
Liberty
.
The collection encompasses iconic Liberty fabrics given a modern twist featuring Hello Kitty, and a range of luxury gifts including stationary, toiletries, cosmetics and bags.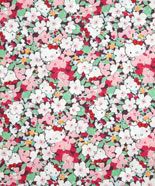 Pink Karenkubo Liberty Art Fabric - £21
"Karenkubo is a new adaptation of a floral from 1933, which has been given a special Hello Kitty twist"
Blue Apple Tree Liberty Art Fabric - £21
"Apple Tree is a new adaptation of a design produced in 1934, featuring one of Kitty's favourite foods"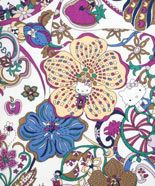 Kitty Wonderland Liberty Art Fabric - £21
"Kitty Wonderland depicts Kitty's fantasy land with all her favourite toys"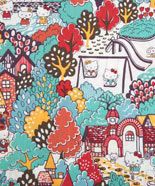 Orange Kitty Town Liberty Art Fabric - £21
"Kitty Town print features all Kitty's family and friends in the setting of a quaint English village"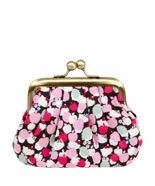 Look After Your Pennies Coin Purse - £8
Keep your change safe in this sweet Hello Kitty purse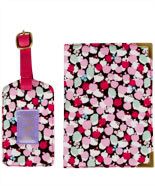 Happy Holidays Travel Set - £12
Ensure you don't loose your passport and make your luggage stand out with this cute passport holder and luggage tag
Perfect for carrying your shopping round town, this bag comes with a matching zip case in the shape of Hello Kitty's bow for easy storage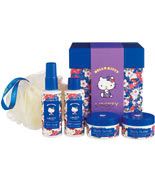 Box Of Treats Mini Bath Collection - £10
Relax and enjoy these bath time treats! The set contains a mini body wash, bubble bath, body scrub, body butter and comes with an organza body puff
The Hello Kitty range is available at
Liberty
for two weeks from 26th September
Are you a Hello Kitty fan too?