Over the past few months I've picked up a couple of great scarves from Primark. After my recent post about how to get the
leopard look
using accessories I was keen to buy a new leopard print scarf.
I had intended to look for a traditionally brown and cream style leopard print but the colours in this scarf immediately grabbed me. As soon as I tried it on I was sold! The autumnal pinks and orange pop to create a distinctive eye catching piece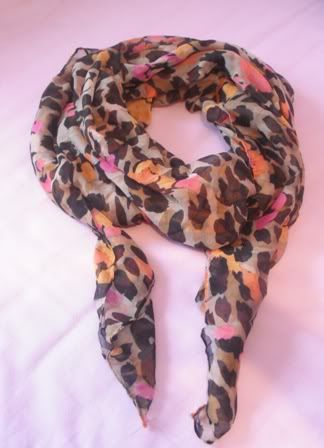 On a recent Sunday afternoon strolling around Spitalfields I saw a fellow redhead wearing a lovely emerald green leopard print scarf.
Earlier this week I was very happy to spot it hanging on the wall in Primark, I'd imagined it being considerably more expensive!
At £4 each I instantly decided to buy both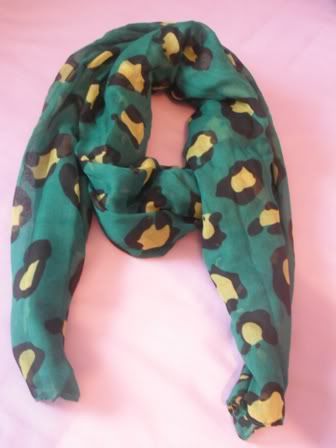 I love how the scarf is divided into two patterns, meaning it can be worn in different ways. The larger spots create a bold contrast against the jewelled colour background
The smaller spots create a more detailed design
The two prints can be mixed together for a third look
Both scarves are generously oversized meaning they can be styled in numerous ways. I can't wait to incorporate them into autumn outfits.
Have you found any bargains whilst shopping lately?