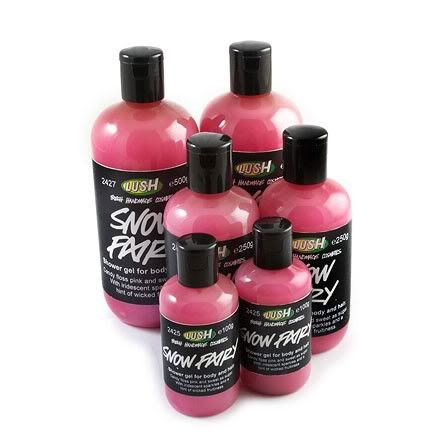 Snow Fairy is undoubtedly my favourite
Lush
product and as it's a limited edition item for the festive season I thought now would be the perfect time to share a review in case you wanted to try it yourself.
It's a candy pink coloured glimmering shower gel which can also be used to wash your hair. It looks sparkly in the bottle but doesn't leave you covered in glitter!
Only a small amount is required as it lathers up easily meaning a bottle lasts a while which is perfect if like me you are trying to ration your supply until you can get your hands on some more next Christmas!
It has a sweet smell reminiscent of pear drops and candy floss, and instantly puts a smile on my face! The scent stays with you all day.
I'm yet to discover anyone who doesn't like it once they've tried it!
It retails at £3.25 for 100g, £5.95 for 250g and £9.95 for 500g and you can buy online at
Lush
.
These are some other Lush products which also feature snow fairy's magical scent...
New this year the magic wand is designed to be waved through water to create sweet smelling bubbles. The wand can be left to dry then used again and again.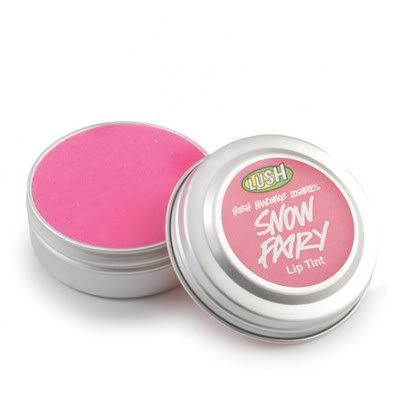 This sweet smelling pink lip tint is made from sherbet, dried raspberries and icing sugar, it sounds good enough to eat! It also contains extra virgin coconut oil, shea butter, cupuacu butter and murumuru butter to revitalise your lips after being out in the cold winter weather.
An ideal gift for any snow fairy fan, this set contains a 100g bottle of snow fairy along with a piece of the popular Christmas Angel Delight soap shaped like a star and a shimmy shimmy glittery massage bar perfect for those Christmas nights out.
Looking for your snow fairy fix after Christmas? Try 'The Godmother Soap' Its scent is the same as the sweet smelling fairy!
Has Snow Fairy captured you under her spell?